Good-bye Gummy Smile and Dark Teeth!*
Procedure Details
A smile that shows too much gum tissue combined with dark teeth added up to a smile that made this lovely woman feel unattractive. An exciting "Smile Rescue" changed everything--with the latest techniques in laser gum re-contouring and gorgeous porcelain veneers. They worked cosmetic magic--as in Smile Rejuvenation! A lovely, graceful smile line, and bright, healthy looking teeth.
More
A Dream (Non-Gummy) Smile!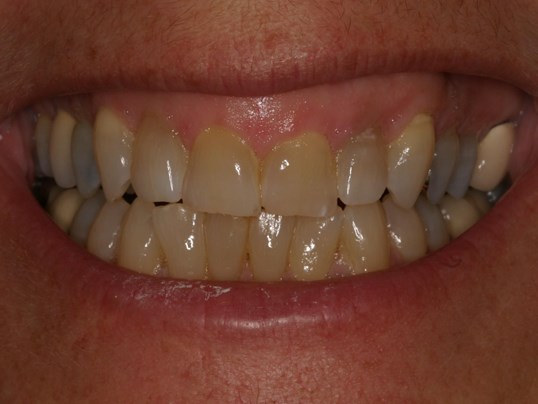 Notice how gum re-contouring completely eliminated her gummy smile, and beautifully shaped porcelain veneers create a smile that draws compliments every day. It looks like the smile nature should have given her. She was delighted with this transformation. More
A Great Smile is Now Mine!
Who know that rshaping my gums would be so easy. Add a few veneers, and everything looks great!
Location